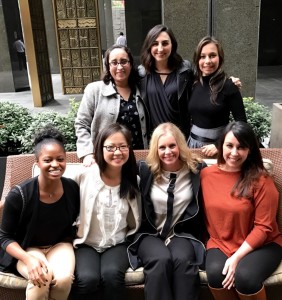 Welcome to the Page Lab for Brain Regulation of Appetite Control & Eating Behavior.
Diabetes and obesity are critical health topics to study as in the United States, more than 35% of adults and 17% of children are obese.
25.8 million children and adults have diabetes — this is a staggering 8.3% of the population.
Our research seeks to understand the causes of obesity and diabetes so that more effective strategies can be developed for reducing the number of people affected by these health conditions.
You can read Dr. Page's latest blog post Fructose, Glucose, and Your Brain, read about her research, her recent publications and the people who work in the Page Lab. Contact Dr. Katie Page about research or speaking engagements and the Page Lab team here.
Lab News
Christina Ramsey awarded ADA Fellowship
Christina has received an ADA Fellowship Award for work on our study Neural Mechanisms in Maternal-Fetal Programming for Obesity and Diabetes! Congratulations, Christina!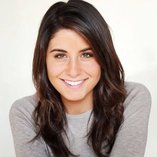 Kristen Hardy, Undergraduate Research Assistant awarded Merit Scholarship
Congratulations Kristen on being awarded a Merit Scholarship for Medical School at West Virginia School of Medicine. We are very excited for your journey to becoming a doctor!
Congratulations Hilary!
Hilary Dorton, 2nd year Neuroscience graduate student in the Page Lab, was awarded 1st place for her poster titled, Effects of chronic dietary sugar intake on brain response to food cues: ROI Analysis. Hilary presented at the USC Diabetes & Obesity Research Institute (DORI) Annual Research Symposium held this past February, 2016.
Dr. Page awarded a new National Institute of Health (NIH) R01 Research Grant
Dr. Page and colleagues have been awarded a $2,700,000 grant to support a 5-year study titled, Neural Mechanisms for Appetitive Responses to High Reward Foods. The proposed studies implement a combination of neuroimaging, physiological and behavioral techniques that are being used in novel ways in humans to gain a more complete understanding of how sugars affect neuroendocrine pathways and eating behavior, and how alterations in these pathways may contribute to the development of obesity.
Our recent work, published in PNAS, comparing differences of fructose and glucose on the brain was recently featured in the news:
New York Times: Fructose May Increase Cravings for High-Calorie Foods
Scientific American: Fructose May Motivate People to Seek out Food
Stay updated with news from our lab and keep in touch with us on our Facebook page!