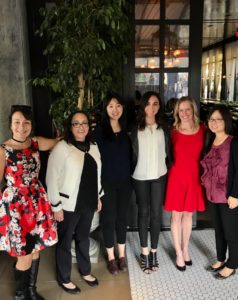 Welcome to the Page Lab for Brain Regulation of Appetite Control & Eating Behavior.
Diabetes and obesity are critical health topics to study as in the United States, more than 35% of adults and 17% of children are obese.
25.8 million children and adults have diabetes — this is a staggering 8.3% of the population.
Our research seeks to understand the causes of obesity and diabetes so that more effective strategies can be developed for reducing the number of people affected by these health conditions.
You can read Dr. Page's latest blog post Fructose, Glucose, and Your Brain, read about her research, her recent publications and the people who work in the Page Lab. Contact Dr. Katie Page about research or speaking engagements and the Page Lab team here.
Stay updated with news from our lab and keep in touch with us on our Facebook page!